Valentino Garemi Partners with IEXI 1954 to develop Luxury Leather Care Products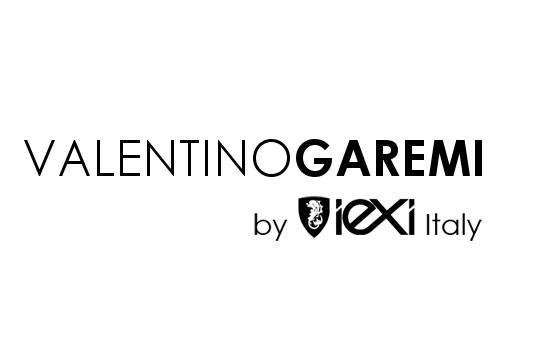 An exclusive deal signed at the end of May between Valentino Garemi and Italian leather care company IEXI 1954, means that even more high-end luxury leather care goods will soon become available from Valentino Garemi. The goal of the new business agreement is to have Iexi1945 to develop and supply for Valentino Garemi's brand name new luxurious leather care items as creams, balms, cleaners or protectors. Those products will be exclusively available to Valentino Garemi's North American customer base. All the new fabric or leather cleaners, conditioners or protectors will complement our current product offerings and include superior leather care items and kits that can be trusted to maintain famous names leather purses, wallets, garments, shoes or accessories.
 Valentino Garemi and IEXI 1954: A Partnership Based Around Exceptional Leather Care Items
 The pairing between our company and IEXI 1954 makes sense: both companies are deeply committed to providing only the best in leather care products. For over 20 years, our family owned and operated company has been providing customers with high-quality leather and household care products. Dedicated to excellence, our company prides itself on sourcing hard to find, reputable leather care items from the finest manufacturers around the world. Like Valentino Garemi, IEXI 1954 is an exclusive Italian purveyor of high-end products that will maintain the fine quality of leather shoes, bags and garments. Since its launch in 1954, the company has remained dedicated to creating exceptional, luxurious products that best meet the needs of the current leather goods market.
 Extensive Products Offers by Valentino Garemi
From designer shoes and purses to boots and more, the new, exclusive product line between Valentino Garemi and IEXI 1954 will help maintain the superior quality of quality-made leather goods. Although the full Valentino Garemi's products will be released this summer, two of the items are already available for purchase. Those two exclusive shoe care kits are set an example of the "finest you can find" leather care kits & sets on North American market. 
The Iexi Luxury Leather Shoe Care Gift Set – Ultimate Shoe Shine Kit is a wonderful gift for leather shoe or purse-loving family member or friend. High-quality Italian workmanship has gone into this complete leather care kit which includes 13 leather shoe care products inside a beautiful, luxurious bag.
The Luxury Leather Shoe Care Set – Travel Shine Kit by IEXI Italy is a four piece kit housed inside a leather case that includes a shoe cream, a natural application sponge, a small horsehair dauber brush and a soft, cotton polishing cloth. Great for keeping your goods in pristine condition while on the go!
Our full line of product offerings including items to care for furniture, feet and fabric can be viewed by
visiting our website
.